Lunch & Launch Menu
ASC Continental 8.25
Assortment of Bagels, Muffins & Baked Pastries, Served w/ a Fruit Salad or Fresh Fruit

Early Bird Special 10.95
Combination of Breakfast Sandwiches Croissants or Biscuits. Served w/ Fruit Salad & Breakfast Potatoes or Cheese Grits

Hearty Breakfast 14.25
Fluffy Scrambled Eggs w/ Choice of Bacon, Pork or Turkey Sausage. Served w/ Fruit Salad & Breakfast Potatoes and Cheese Grits. Served w/ Freshly Baked Biscuits.
Juices are 11.95 per gallon, Coffee & Tea 1.99 per person

Fruit Juice
Choice of Apple, Orange, Cranberry or Pineapple

Coffee & Hot Tea
Creamers & Sugar, Lemon
Lunch Deli
12.95 Per Person. May Be Served as Box Lunch or Sandwich Platter. Includes Potato Chips, and Fruit. 15 Person Minimum w/ Each Selection.
Deli Sandwich
Choose Turkey, Roast Beef, Chicken Salad, Tuna or Veggie.
Choose Hoagie Rolls & Bread (White, Whole Wheat or Rye).
Choose Provolone, Cheddar, White American or Pepper Jack
Choose Lettuce, Spinach, Tomato, Onion, Pickles, Black Olives, Banana Peppers, Jalapenos
Choose Mayonnaise, Mustard (Yellow or Spicy), Oil, Vinegar, Cracked Pepper, Kosher Salt, Oregano, Chipotle Aioli

Veggie Wrap
Black Bean, Corn, Avocado, Red Onion, Kale, Tomato, Cucumber, Mayonnaise

Black Bean Burger
Tender Patty w/ Avocado, Lettuce, Onion, Tomato, Chipotle Mayonnaise, Wheat Bun

Pesto Chicken
Marinated Chicken, Sun Dried Tomatoes, Roasted Garlic, Spinach, Provolone, Mayonnaise, Kaiser Roll

Grilled Chicken
Marinated Chicken w/ Lettuce, Tomato, Cheddar, Ranch, Kaiser Roll

Creole Shrimp Wrap
Spiced Shrimp, Black Bean, Corn, Avocado, Red Onion, Spinach, Tomato, Chipotle Mayonnaise
Lunch Entrees
16.45 Per Person. Each Entrée comes with 2 (two) Side Dishes of your choice, and Buttered Rolls. Add a Side Salad for 4.00 per person
Chicken
Baked or Fried, Original Jerk, Creole, Lemon Pepper, or Herbs De Provence

Meatloaf
Jamaican Curry Chicken

Beef Tips w/Gravy

Catfish
Baked or Fried
Chicken Marsala

Pork Tenderloin w/Gravy
Each Entrée comes with a House Salad and Rolls. (V) Vegan
Eggplant Parmesan

Chicken & Shrimp Penne
Curried Vegetable Pot Pie (V)
Vegetarian White Lasagna

Beef Lasagna
Side Items
4.00 Per Person. Vegan Option Available*
Garlic Redskin Mashed Potatoes

Sweet Potato Casserole Crunch

Four Cheese Macaroni

Rice & Peas

Jamaican Stir-Fry Cabbage

Roasted Asparagus

Vegetable Medley

Fresh Sautéed Green Beans
12.95 per person. Choose Portobello, or Chicken +1, Salmon +2

Cobb Caesar
Romaine, Egg, Avocado, Cherry Tomatoes, Cucumber, Parmesan, Caesar Dressing

Large House Salad
Mixed Greens, Carrots, Cherry Tomatoes, Cucumber, Red Onion, Cheddar
By The Gallon 12.49, Bottled Drinks & Water 1.99 per person

Lemonade
Original, Rosemary

Iced Tea
Sweetened, Unsweetened

Artistic Soul Punch
Tropical Sorrel
Cookies & Brownies

Chocolate Cake

Red Velvet Cake
Strawberry Shortcake

Carrot Cake

Cheesecake
New York Style, ask about our flavors!

Peach Cobbler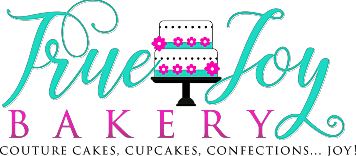 www.truejoybakery.com | This email address is being protected from spambots. You need JavaScript enabled to view it. | 404-574-9959
Wedding and Event Planning
ASC is a proud partner of Atlanta Wedding & Event Professionals (AWEP). Please contact AtlantaWEP for your planning needs.

www.atlantawep.com | This email address is being protected from spambots. You need JavaScript enabled to view it. | 800-316-7816
Alcoholic Beverage Catering
Alcohol Heroes is Georgia's leading licensed and insured alcohol caterer offering cutting edge bar services and premium hospitality staff for all special events.

www.alcoholheroes.com | This email address is being protected from spambots. You need JavaScript enabled to view it.| 404-919-4199
By
Chef Antoine