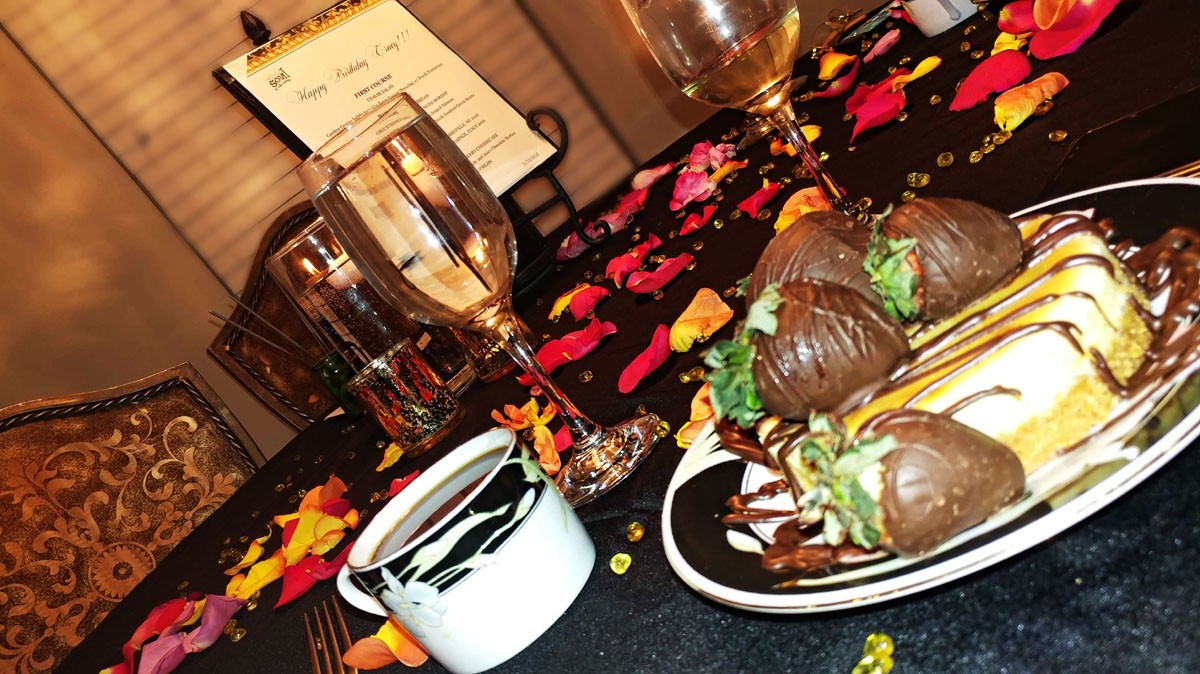 One of our valued clients, John contacted us to set up an Intimate Dining experience for his wife Tracy's Birthday. As a first-time client, he admitted to us up front that he had no idea what to expect. All he knew was that he wanted to surprise her with something special. We assured John that their experience with Artistic Soul Catering would be nothing short of remarkable.
John had an array of dining choices at his disposal. Upon consulting with him, it was clear he wanted to have seafood as the Main Course. He chose the Creole Crab-Stuffed Salmon with Shrimp. This contained a richly seasoned jumbo lump crab and shrimp sauce in between a succulent pan-seared/oven baked salmon, truffle mashed potatoes, roasted asparagus, and freshly sautéed green beans.
Based on our wine pairing expertise, he went with our suggestions for the evening; Biltmore Estate Pinot Noir, and Barone Fini Pinot Grigio. Our desert selection definitely set the occasion off the right way, with a decadent chocolate covered strawberry cheesecake. New York style with chocolate ganache drizzle, and juicy chocolate berries. We rounded off the night with a Café Bustelo coffee with Cream.