Weddings & Special Events Menu
Appetizers & Hors D'oeuvres
Jerk Salmon Rolls
Pineapple Cilantro Aioli

Cajun Seafood Dip
Shrimp, Crab, Cream Cheese

Sweet Chili Meatballs
Beef, Chili Cranberry Sauce

Skirt Steak Skewers
w/ Chimichurri Sauce

Wings
Jerk, Cajun, Lemon Pepper, Garlic Rotisserie, Tandoori, or Buffalo

Jerk Chicken Kabobs
Jerk BBQ w/Pineapple

Jerk Chicken Dip
Red Onion, Red Peppers, Havarti, Pineapple

The Meat & Cheese Spread
Meats, Cheese, Crackers

Jamaican Patties
Beef, Chicken, Veggie

Antipasto Skewers
Tortellini, Olives, Cherry Tomatoes, Mozzarella, Spinach, Balsamic Glaze

Grilled Chimichurri Veggie Platter
Fresh Tangy Argentinian Sauce

The Veggie Spread
An Arrangement of Fresh Veggies

Spinach and Artichoke Dip
Warm w/ Chips or Pita

The Fruit Spread
An Assortment of Fresh Fruits
LIGHT BITES 15
Five (5) smaller portioned appetizers. Ideal for cocktail hours followed by a full meal.
Replenished and refreshed for 1.5 hours maximum.

HEAVY HORS D'OEUVRES 28
Five (5) larger portioned appetizers. Perfect for the mingle style occasion or reception style
wedding. Includes a collection of appetizers crafted to keep your guests socializing and moving
about the venue.
Crudités 7
Broccoli, Zucchini, Cucumber, Bell Peppers,
Carrots, Cauliflower & Cherry Tomato Presented
w/ Buttermilk Ranch Dip

Argentinian Picada 9
Selection of Cheeses and Cold Cuts, Fresh &
Dried Fruits, Mixed Nuts, Boiled Eggs, Fresh
Vegetables & Crackers

Smoked Salmon 11
Smoked Canadian Salmon w/ Capers, Red
Onions, Cream Cheese, Crackers & Mini Bagels

Seasonal Fruit 8
Locally sourced Fresh Melons, Pineapple,
Grapes, Citrus Fruits & Seasonal Berries



Gourmet Cheese 8
Imported & Local Cheeses w/ Crusty Bread &
Crackers

Grilled Vegetable 9
Marinated & Grilled Artichokes & Zucchini,
Yellow Squash, Asparagus, Roasted Peppers,
Eggplant & Marinated Mushrooms

Shrimp Cocktail 11
Marinated Jumbo Gulf Tail-On White Shrimp
Presented w/Lemon Crowns, Bloody Mary
Cocktail Sauce

Display Trio 9
Choice of Three Displays- Seasonal Fruit,
Vegetable Crudités, Grilled Vegetables & Cheese
Gourmet Dip 8
Spinach & Artichoke Dip, Crab Dip, Salsa Criolla, Bruschetta
Served with Blue Corn Chips, Pita Chips & Crostini
Carving & Action Stations
All Carving Stations Require Attendant Fees. Can also be enhanced with Sides. Selections listed
are at Market Price. Contact us for a quote.
Maple, Citrus & Apple Brined Turkey
Giblet Gravy, Pineapple Cinnamon Cranberry
Sauce

Whole Roasted Beef Tenderloin
Truffled Red Wine Sauce

Leg of Lamb
Garlic Rosemary Crust, Spicy Lime Yogurt Sauce
Jerk Roasted Chicken
Jerk Au Jus, Jerk Bbq Sauce
Pineapple Slaw

All Natural Prime Rib
Garlic Rosemary Crust, Horseradish Cream

Brown Sugar & Bourbon Glazed Ham
Spicy Dijon Mustard
ACTION STATIONS
Action Stations are available upon request. They are priced per person and require attendant
fees. Please inquire with the Special Events Catering Manager for meal options and quote.
French Onion Soup 4.95
Beef Stock, Onion, French Bread, Gruyere

Seafood Bisque (Market Price)
Shrimp, Lobster, Tomato Base

Caribbean Black Bean Soup 4.95
Jalapeno, Sweet Potato, Cilantro

House Salad 3.50
Spring Mix, Tomato, Cucumber, Red Onion, Cheddar

Caesar Salad 3.50
Romaine, Parmesan, Croutons, Cracked Pepper

Citrus Raspberry Salad 4.95
Kale, Spinach, Citrus Raspberry Vinaigrette, Red Onions, Almonds
Dinner Buffet
Dinner Buffets with Salad, 2 Side Items & Rolls. Items shown w/ suggested pairings. Pasta & Bowl dishes served w/Salad & Garlic Bread
LA PALETTE PREMIUM
17.95
House Salad

Vegan Alfredo
Rich Cashew Almond Sauce on a bed of Vegetable Medley & Fettuccini

Vegetable Lasagna
Wild Mushroom Sauce in layers of Pasta, Cheeses & Garden Vegetables

Chicken Herbs de Provence
Succulent Chicken in a Fragrant Sauce, Steamed Rice, Vegetable Medley

Jamaican Curry Chicken
Rice & Peas, Cinnamon Butter Baked Carrots, Ginger, Allspice w/ Fried Sweet Plantains

Artistic Soul Creole Linguine Alfredo
Chicken, Shrimp, Bell Peppers, Onions & Cherry Tomatoes

Jerk Chicken & Shrimp Penne Pasta
Bell Peppers, Red Onions, Blistered Cherry Tomatoes topped w/ Aged Parmesan

Maple, Citrus & Apple Brined Turkey
Giblet Gravy, Cranberry Sauce, Redskin Garlic Mashed Potatoes, Vegetable Medley

Scratch Made Meatloaf
Redskin Garlic Mashed Potatoes, Fresh Sautéed Green Beans, Home-style Beef Gravy

Lasagna
Beef, Roma Tomatoes, Basil, Fennel, Mozzarella, Ricotta Cheese, Parmesan

Cajun Smothered Pork Chops
Steamed Rice, Stir Fry Cabbage, Onions & Gravy
ENTREES D'EXCELLENCE
22.95
*Most Preferred*
Caesar Salad

Portobello Steak
Chimichurri Avocado, Rice and Peas, Sautéed Green Beans

Curried Vegetable Pot Pie
Wholesome Garden Vegetables, Indian Curry & in a Flaky Crust

Calypso Lime Roasted Chicken
Horseradish Ginger Rub, Mashed Sweet Potatoes, Kale & Collards

Chicken Marsala
Farfalle, Silky Marsala
Mushroom Gravy

Cajun Blackened Catfish
Dirty Rice, Broccoli, Shrimp, topped w/ Seafood Gravy

Shrimp & Grits
Bold Seasonings in Chicken Andouille Sausage, Bacon, Cheddar, Jalapenos & Onions over Steamy Grits

Bayou Gumbo
Plethora of Crab, Andouille, Shrimp, Holy Trinity Vegetables & Steamed Rice

New Orlean Style Barbeque Shrimp
Butter, Cayenne, Basil, Aromatic Basmati Rice, Vegetable Medley, Crusty French Bread

Crispy Salmon Carbonara
Linguine, Garlic Sautéed Spinach, Lemon Butter Sauce, Tomato, Fresh Basil

Seared Flank Steak
Top w/ Tangy Chimichurri Sauce, Mashed Sweet Potatoes, Fresh Sautéed Green Beans
SELECTIONS SUPREME
27.95
Raspberry Citrus Salad

Vegan Crab Cakes
Crispy Baked Patties of Flaky Artichoke, Vegan Mashed Potatoes, Fresh Sautéed Green Beans

Eggplant Parmesan
Hearty Tomato Sauce, Fresh Mozzarella, Shaved Parmesan atop Thin Spaghetti

Jamaican Snapper Escovitch
In Sweet Sauce, Steamed Rice, Sautéed Julienne Vegetables

Jumbo Lump Crab Cakes
Redskin Garlic Mashed Potatoes, Roasted Asparagus, drizzled w/ Spicy Remoulade Sauce

Pan-Roasted Swordfish
Macadamia Couscous, Blistered Grape Tomatoes, Basil, Lime Peppercorn Butter Sauce

Baked Halibut
Rosemary Fingerling Potatoes, Garlic Sautéed Spinach, Lemon Caper Pan Sauce

Creole Crab Stuffed Salmon w/ Shrimp
Truffle Mac N' Cheese, Tender Haricots Verts

Bourbon Ribeye Steak
Redskin Garlic Mashed Potatoes, Broccolini, Onions & Mushrooms

Jamaican Oxtail Stew
Rice & Peas, Stir-fry Cabbage, Fried Sweet Plantains

Rosemary Thyme Lamb
Truffle Mashed Potatoes, Cinnamon Butter Rainbow Carrots, Red Wine Gravy & Mushrooms
3.50
Garlic Redskin Mashed Potatoes

Sweet Potato Casserole

Four Cheese Macaroni

Rice & Peas

Dirty Rice

Fried Green Tomatoes

Fresh Sautéed Green Beans

Vegetable Medley

Sautéed Spinach

Jamaican Stir-Fry Cabbage
4.00
Roasted Fingerling Potatoes

Truffle Mac N' Cheese

Truffle Mashed Potatoes

Pineapple Coleslaw

Roasted Asparagus

Collards and Kale

Garlic Buttered Broccolini

Sautéed Julienned Summer Vegetables

Cinnamon Butter Rainbow Carrots

Sautéed Haricot Verts
Themed Buffets
Includes beverages. Priced per Person
SMOKY BBQ FEAST
Hickory Smoked Meatballs, Deviled Eggs, Mixed Greens Salad
Choice of two: Barbeque Pulled Pork, Beef Brisket, Pulled Chicken or Jackfruit "Pulled Pork"
Served with Potato Salad, Grilled Vegetable Kabobs, Pineapple Coleslaw, Rolls, Traditional & Artistic Soul Jerk BBQ Sauces & Pecan Pie 34

A NIGHT IN NEGRIL
Scotch Bonnet Chicken Kabobs w/ Sorrel Reduction, Veggie Patties, Caribbean Chopped Salad
Jamaican Jerk Roasted Lamb paired w/ Jerk Salmon, Rice & Peas, Stir Fry Cabbage, Fried Plantain, Roti & Candied Sweet Potato Cheesecake 45

JAZZ ON THE BAYOU
Shrimp Po-Boy Sliders, Crab Toast, Caesar Salad
Blackened Cajun Catfish, Shrimp Etouffee, Dirty Rice, Vegetable Medley, Fried Okra, Garlic Bread & Bananas Foster Cheesecake 42

#ONELOVE
Mango Pineapple Salsa and Cassava Chips, Jerk Salmon Rolls, Caribbean Black Bean Soup
Coconut Curry Tuna & Passion Fruit Shrimp, Aromatic Basmati Rice, Sautéed Julienned Summer Vegetables, Fried Plantain, Roti & Tropical Fruit Mousse Cake 45

ARTISTIC SOUL SUPREME
Fried Green Tomatoes, Crab Cake Bites, Mixed Greens Salad
Fried Chicken, Fried Snapper, Four Cheese Macaroni, Mashed Sweet Potatoes, Collards and Kale, Honey Cornbread & Red Velvet Cheesecake 38

LET'S DO BRUNCH
Fresh Fruit Skewers w/ Dip, Sweet Chili Meatballs, Raspberry Citrus Salad
Shrimp & Grits, Flank Steak Sliders, Scrambled Eggs & Breakfast Meats, Breakfast Potatoes, Assorted Breakfast Breads, Salted Caramel Brownies & Strawberry Shortcake 30
LEMONADE STATION
Original, Rosemary, Basil, Spiced, Strawberry, Pineapple

ICED TEA STATION
Sweetened, Unsweetened, Chai

ARTISTIC SOUL PUNCH
Tropical Sorrel

FRESH BREWED COFFEE STATION
Regular & Decaffeinated

BOTTLED / ICED WATER

ALCOHOLIC BEVERAGES
Bartending services are available upon request.
Wedding and Custom Cakes
ASC's sister company True Joy Bakery provides custom couture cakes and confections.
TJB brings your cake vision to fruition with flavor, creativity and a commitment to quality. Ask about catering and cake savings packages!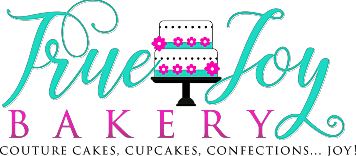 www.truejoybakery.com | This email address is being protected from spambots. You need JavaScript enabled to view it. | 404-574-9959
Wedding and Event Planning
ASC is a proud partner of Atlanta Wedding & Event Professionals (AWEP). Please contact AtlantaWEP for your planning needs.

www.atlantawep.com | This email address is being protected from spambots. You need JavaScript enabled to view it. | 800-316-7816
By
Chef Antoine